Fuhhhh... Berabok blog.. Biasak la u olls, laki hakak blk coti-coti Msia utk kesekian kalinya maka harus la di'layan' mcm-mcm.. (dont let ur mind runs wild huh) hakak harus melayan tekak habang yg nk mkn mcm-mcm tuh, habang blk secara tiba-tiba, mmg menjadik abes serprise dia kali nih.. Terkujat hakak depan pintu umah dan kepulangan habang disambut dgn word 'bangang' sebyk 3 kali berturut2 (padahal dlm ati hakak yabedabedu sbb leh coti buat susu, bg mandi dan basuh berak anak, coverrr la sket, haha)
Nak ikutkan actual flight on 9 march (rabu) smpai KL, tp taktau la apa yg merasuk dia sampai sggup tukau flight tixx awalkan ke 4 march (jumaat), hamikkk hahh.. Sorg kwn hakak ada ckp, mana tak dia kalut nk blk, hg asyik dok taruk pics anak sakit and food kt FB, mana member leh tahan.. Hahaha, betoi jugak, on khamis tuh habang arrange apply cuti 4 two more days and chg flight tixx, sanggup pay extra cost QR 350 utk chg tixx and on khamis ptg tuh call omanair, die ckp flight awal pg 1.35am ade kosong from DOH-MCT-KL.. zassss trus dia sambar.. Blk pulak sanggup naik KL express ke KL Sentral and amik taxi blk puchong, petik loceng.. Ting tong trussss wakenabeb.. I got punked.. Pas blk jaaa.. Apa lagik operasi jln2 cr mkn lorr, mana leh tahann, 1st in the list haruss la nasik kandaq, roti canai and teh tarik gelas besaqq.. Revenge!!
Currently we're at Penang,ngabeskn cuti skolah 1 week.. sorga makanan weyyy, dgn kepulangan habang maka lingkup la rutin diet harian hakak, kt penang nih pun x abes2 lagik dok makan, dr nasik kandaq, mee rebus and pasembor, laksa penang, cucur udang power, ikan bakar famous Din kepala batas.. Bawal goreng juru, perghhhhhh kalau nk listkn mmg x cukup hari nk balas dendam, makan and karok.. Tuh ja la keja kami anak branak, elok la laki bini kaki mkn, kaki rewang, kaki karok.. yg jadi mangsa? Anak bertuah, huhuhu
Habang ada lg 2 weeks utk balas dendam, he'll be back to reality on 30th march (besday hakak u olls.. Sempat la nk celebrate.. Huhu.. Teruja i taw) so dlm 2 wks nih mcm2 agenda lagik dlm list, xtau la sempat ka tak.. Huhu, penat type dh.. Layan pics sudaaa....
@ Tony Romas MV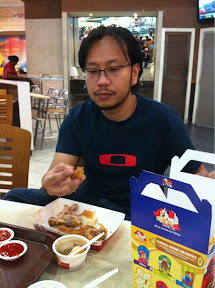 KFC Doha x sedap katanya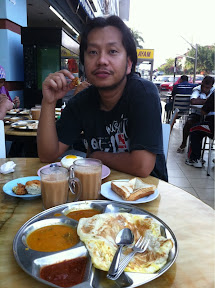 Hamikkk, penuh meja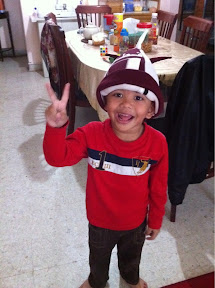 Peace abah
We got punked
p/s: abaikan kesengetan caption tuh, inilah natijahnya maleh on notebook hapdet blog, apelah sgt yg boleh diarapkn oleh aipong yg x seberapa ini.. huhu